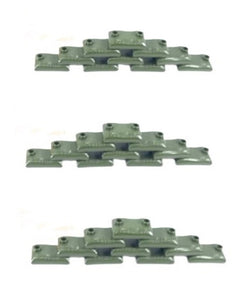 Military Green Sandbag Building Blocks Accessories x 30 | General Jim's Toys
Experience the thrill of military action with this set of 30 Military Green Sandbags, perfectly suited for your favorite Building Blocks Toy Figures. Immerse yourself in the historical significance of World War 2 (WW2) with these unique military themed toys.
Designed to seamlessly integrate with all major brick building brands, our Military Building Block Toys offer endless possibilities for you to customize your builds.
Product comes wrapped in original packaging.